During this COVID outbreak we are open for appointments only.
Virtually connect with us with on online by a video appointment to discuss tux and suit options.
If you have your tux/suit measurements call 507.454.6535.
Tux Rental
With our $50 off special Tuxedos priced from:
$99 – $139
*No sales tax in Minnesota
Tuxedo & Formal Wear Rental
Our Popular Designer Styles
Get Your Formal Wear Shipped Directly to You!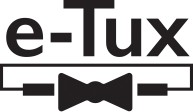 With e-Tux your tuxedos arrive days before your wedding at your house or selected location. After your wedding, tuxedos are boxed in our postage paid tux box for shipment via UPS to our office.
Checkout these great benefits:
Measure your sizes and call the sizes in. (Learn how)
Free Groom Tux with 5 paid rentals
e-Tux Free Home Delivery
Ask for details when placing your order
Here's all the Benefits You Get
Check These Out!
Free Grooms Tux with 5 Paid Rentals
We don't charge upgrade Costs on Vest, Ties or Shirts
A Deposit is not Required
Free Damage Waiver
In Store & Warehouse Inventory Avaliability
Save! No Sales Tax by Renting in Minnesota (average $9 per tuxedo)
e-Tux Free Home Delivery
Saturday Red label Replacements shipping available
No Deposit Required
At the Wedding Planners, we do not take deposits on Tuxedos. There are no penalties to cancel your tuxedo order if you find a better deal. Other stores will lock you into their deal with a deposit so it's very costly to break that deal.
Diamond Tux: 
$189.00
$139.00
Budget Tux: 
$149.00
$99.00
Call to order 507-454-6535