e-Tux
unbeatable tuxedo pricing and free shipping return!
$159 – $189
Get Your Formal Wear Shipped Directly to You with e-Tux!
Let's get started for easy tuxedo orders
The Wedding Party submits measurements and payment online
Your tuxedos arrive the Wednesday before your wedding at your house or selected location
No going across town to try on, or back to the shop to pick up non fitting garments, they are shipped out to your location the same day.
After your wedding, box tuxedoes in the original container and dropp off with provided labels at your local UPS location.
Let's get you started for an easy formal wear order
Step 1: How to Order Suits or Tuxes:
In-Person Consultation:
If you are close to Winona stop in our office and we'll help you choose the right style from our Jim's Formal Wear books.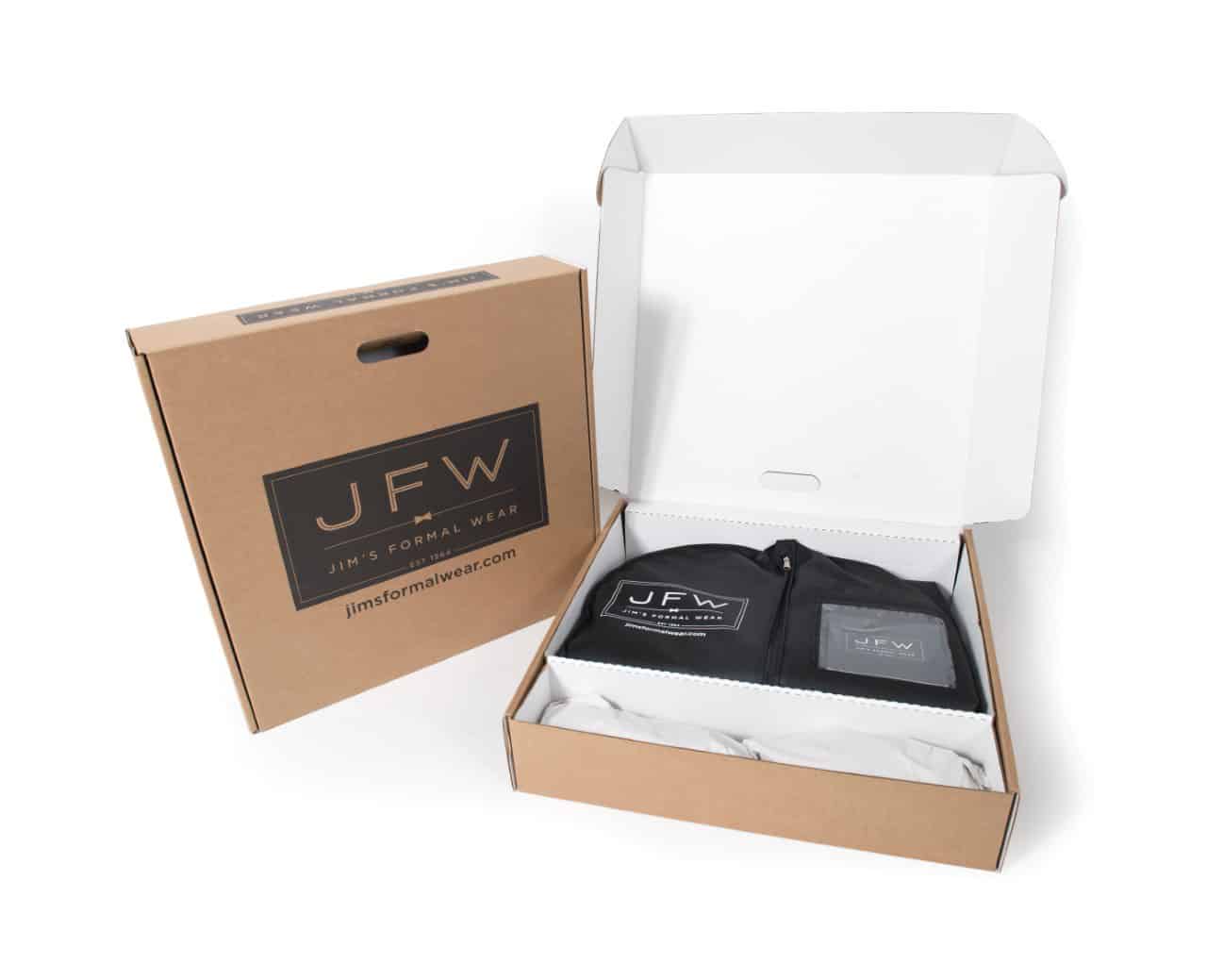 Step 2: Submit Your Order
Email Us:
Just email us your formal wear selection and Wedding Parties names. Email us your e-Tux form.
Wedding Party Measurement
Have your wedding party get locally measured and phone in their measurements with payment. As your wedding date approaches,​ we will be in contact and let you know who has not been measured.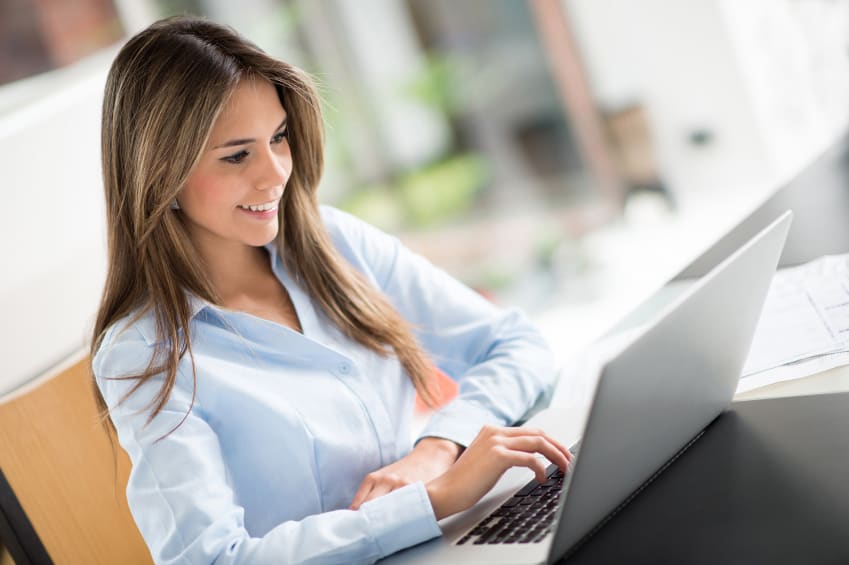 Step 3: Formal Wear Arrive
Formal Wear Arrival
The Wednesday before your wedding your formal wear will arrive at your location.
Step 4: Formal Wear Replacements (if ever needed)
In the event you need a replacement
If replacements are needed the convenience of having them shipped to your home is great (additional shipping charges may apply). You will get them hours faster than waiting for the bridal store to call and let you know they have arrived, then you have to go across town to pick them up.
Step 5: Formal Wear Returns
Easy returns for every groomsman
Have your attendants return their formal wear to your selected delivery address. Ship all formal wear back in the boxes you received and attach the prepaid shipping labels.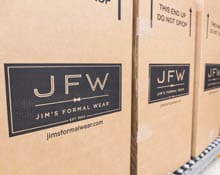 Here's all the Benefits You Get
Check These Out!
Free Grooms formal wear unit with 5 Paid Rentals
We don't charge upgrade Costs on Vest, Ties or Shirts
Free Damage Waiver (most stores charge $8 – $10)
e-Tux Free Home Delivery & Return
Saturday Red label Replacements shipping available