Design Your Tux Online
Explore style, color, and options online. You can build a Tux yourself or ask one of our consultants to help with an online appointment.
Build the Perfect Look for Your Wedding Party
Creating a tux online is a fun way to design your preferred look and match the bride's theme. 
The Build A Tux online application allows you to pick your tuxedo style, color, and options yourself. Already know what you are looking for, or need to explore options to understand what's possible. The Build A Tux interactive online experience allows you to explore all the possibilities without a commitment to rent or buy.
Learn how to use Build A Tux to design the perfect Tux
Watch our video tutorial on how to Build A Tux online
When you start building your Tux, you will need to create an account if you want to save any options. If you are looking to explore, you can navigate and build as you please.
Step-by-step Build A Tux guide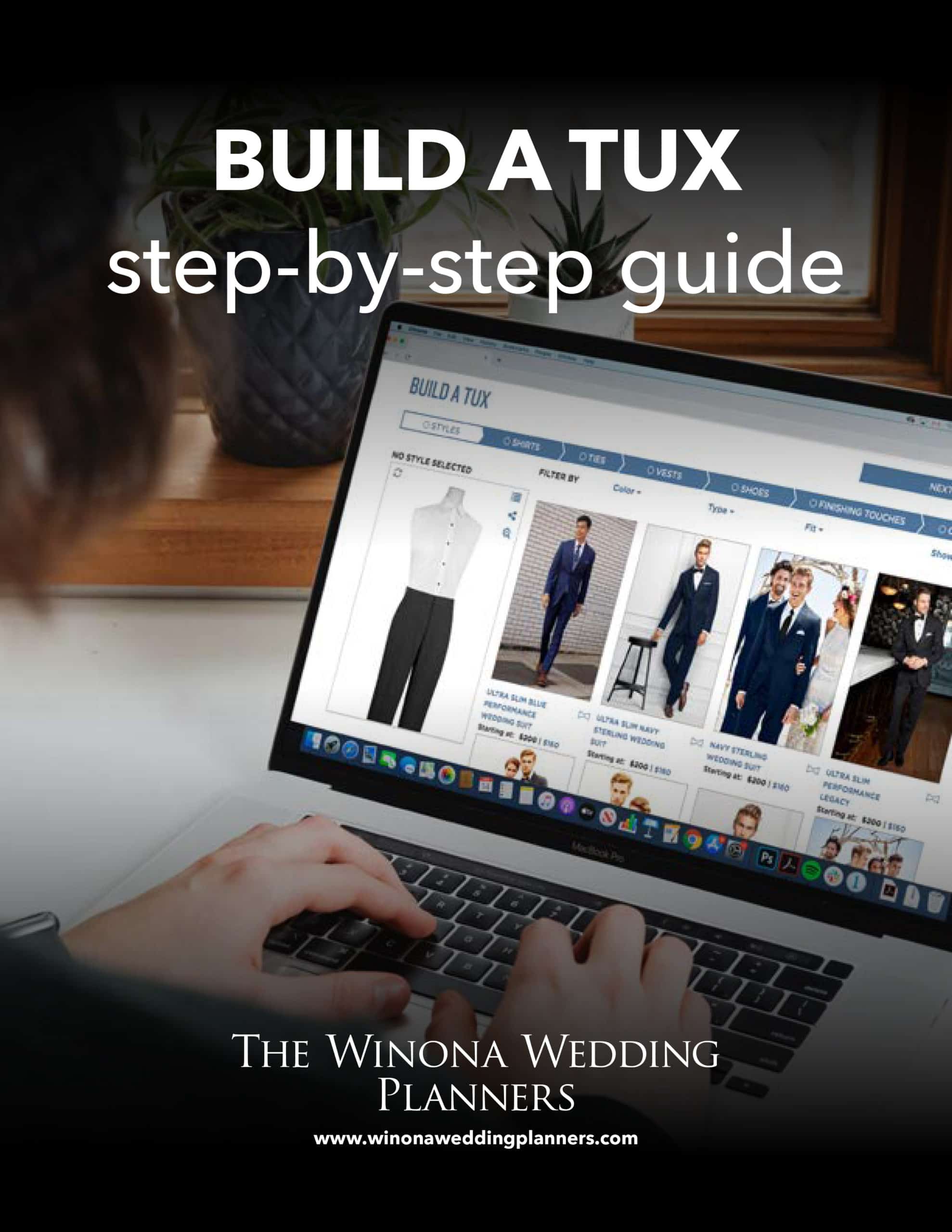 Are you looking to create the Groom's Tux and Wedding Party Tux? We'll help you along. We've created a step-by-step mini manual for choosing the Groom, Groomsmen, and wedding parties formal wear.
Download our PDF step-by-step guide for creating your complete Wedding Party formal wear with BUILD A TUX.
Concerned about your measurements?
Watch the video on how to take Tux & Suit measurements. Still unsure? Give us a call or connect with one of our consultants on a virtual video meeting and help you get the right measurements.
Here's all the Benefits You Get
Check These Out!
Free Grooms Tux with 5 Paid Rentals
We don't charge upgrade Costs on Vest, Ties or Shirts
Free Damage Waiver
e-Tux Free Home Delivery & Returns
Free replacement shipping available
Designer:
$189.00* pricing based on 5 or more units
Budget Tux: 
$159.00* pricing based on 5 or more units