Men's Skip Day
7th Annual
Friday August 18th, 2023
See pre-party information below
Please RSVP TODAY
Call  507.312.0185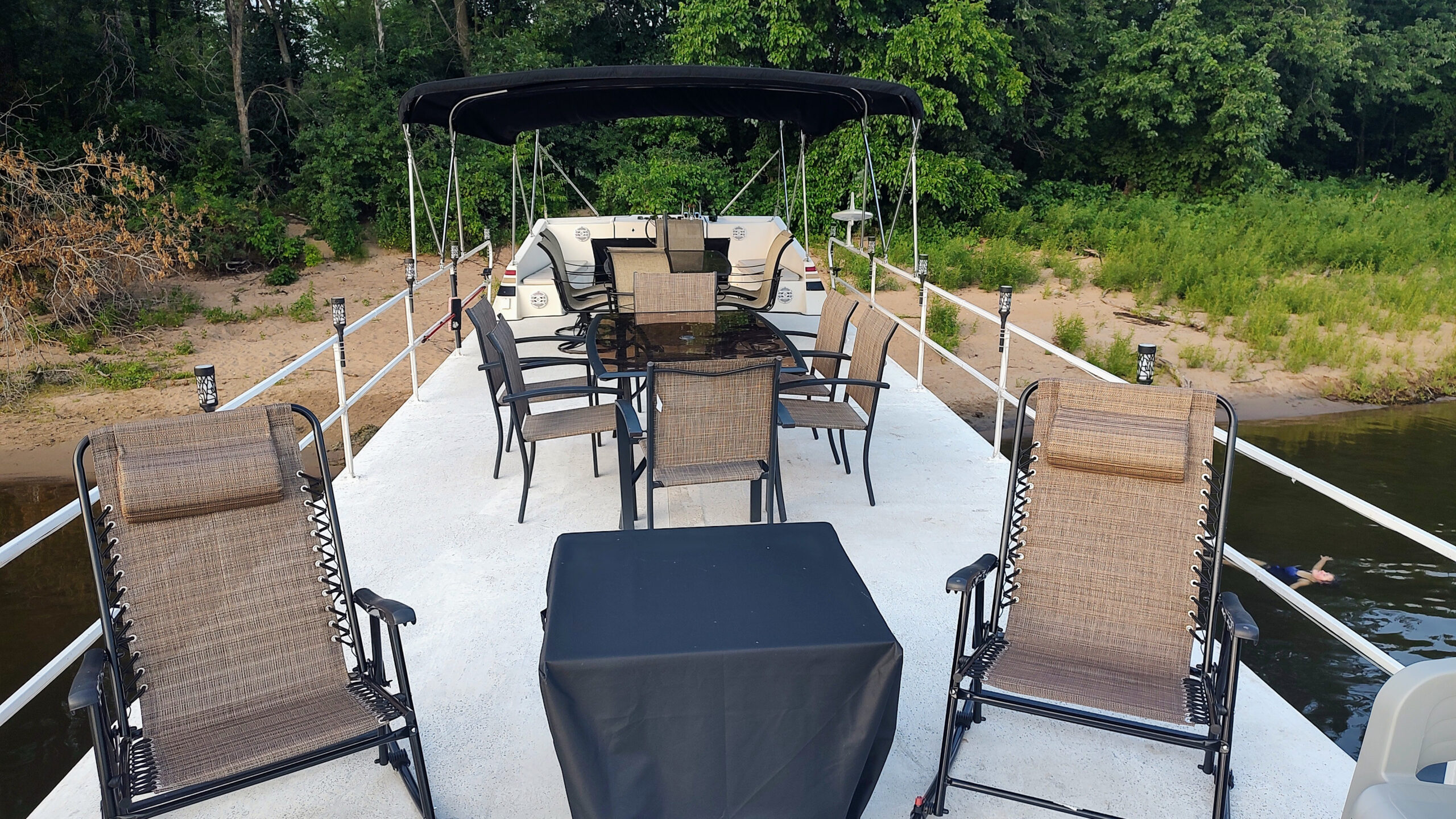 Upstairs deck of the house book.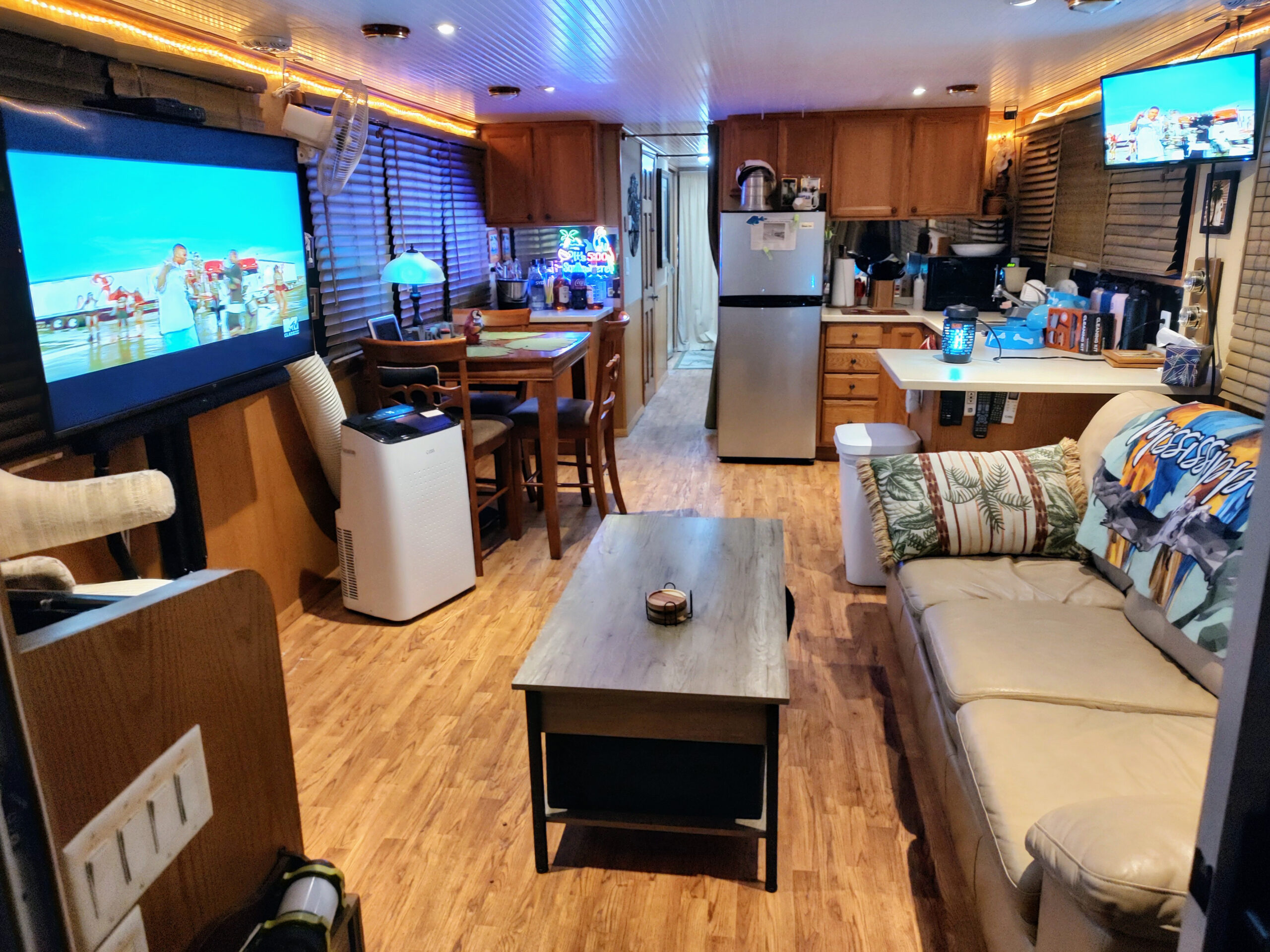 House boat interior includes large screen TV lounge coach and games.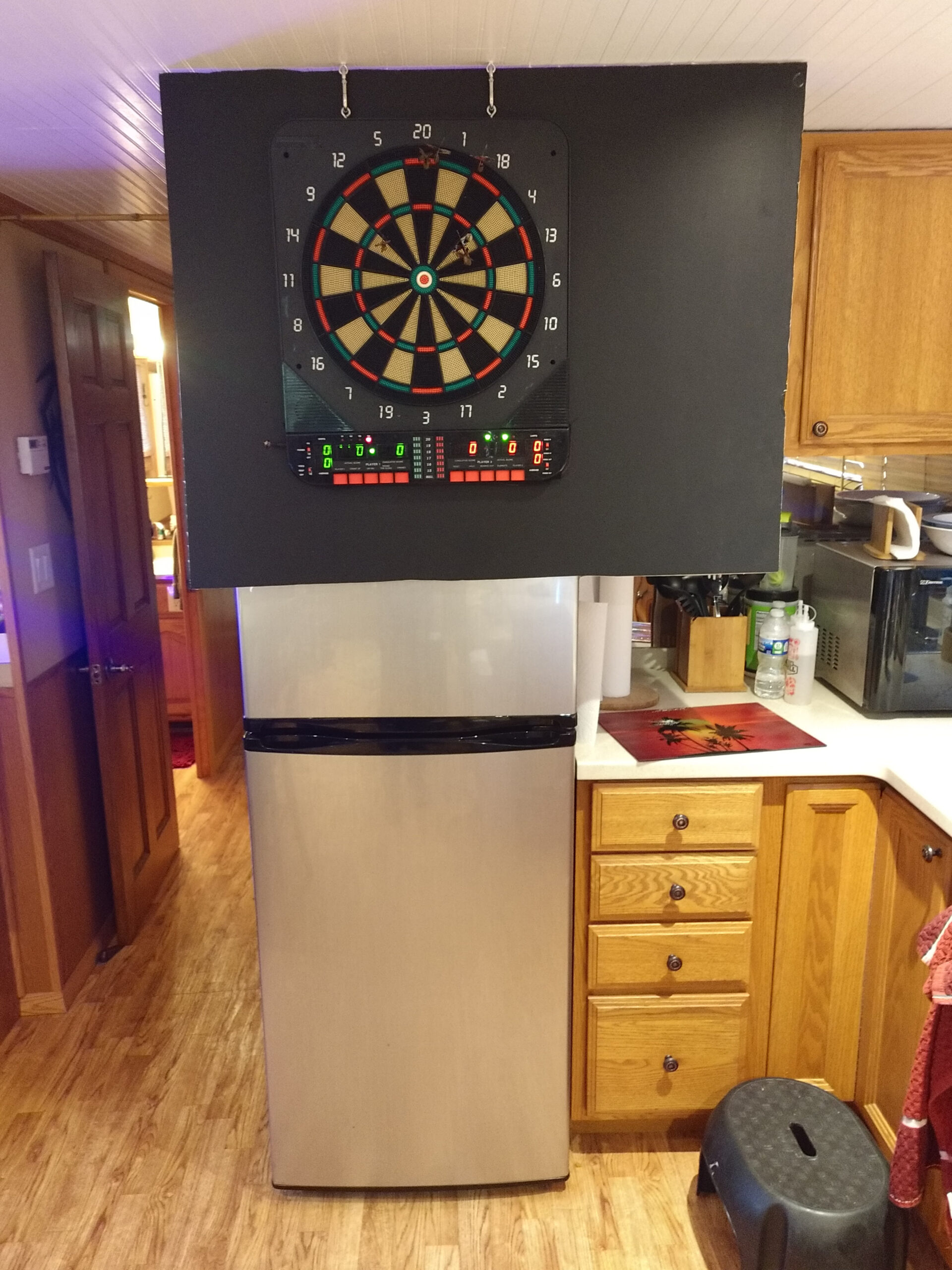 Schedule
10:30am | Board (my boat) the Mississippi Paradise at Dick's Marine
(2nd boat from the fuel dock, Wisconsin side) Enjoy your favorite (or mine) morning cocktail
11:00am | Boat departs from Harbor As we cruise down the Mississippi. We will Feast on catering from:

BLACKWATER BBQ ¼ of Brisket, side of Baby Back Ribs
Mac & Cheese
Baked Beans with sausage
Red Beans & Rice, and Rolls
We will cruise to Trempealeau Marina bar and stay 1 hour.
Cruise to the Damn Saloon and depart at 5pm

5:30pm | We will return to the dock and light up the grill for diner including;

Brats and Burgers cocktails, and snacks
all included
Party ends when the state bird (mosquito) cancels us out
All this fun for $50
DON'T FORGET TO RSVP BELOW

$50 per person

Please RSVP ASAP as we have other guests that are wanting to invite other friends.
At 8:30am we are setting up a private party at Winona Axe & Arcade

(Winona Mall, old Audio Designs location)
We will meet there and be instructed on how to throw medieval weapons at targets Ax, Cleavers, Spears, Knives, Throwing Stars, Playing Card, Shovels.
We need a minimum of 11 people at $30 for 1 hour
Even if you cannot throw due to shoulder restrictions, we highly recommend you come to watch the fun, and we will need people to score. There is also an arcade there.
Due to the boat size, this will be a limited group.

There is little time, and limited space, please text back so we can open our guest list to others.
Please RSVP text by typing back your response NOW.
1st Count me in (yes or no for $30 Weapons)
2nd I'll check my schedule and let you know
3rd Sorry, can't make it.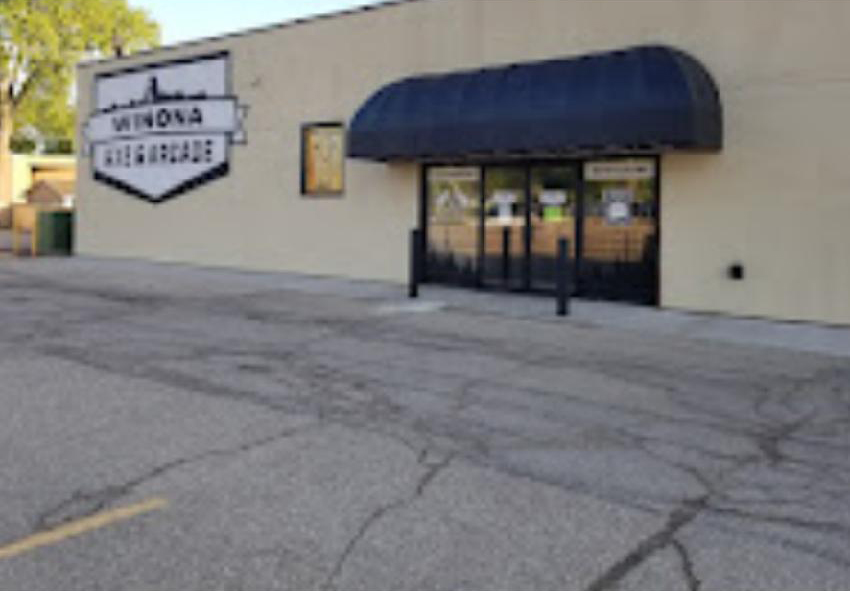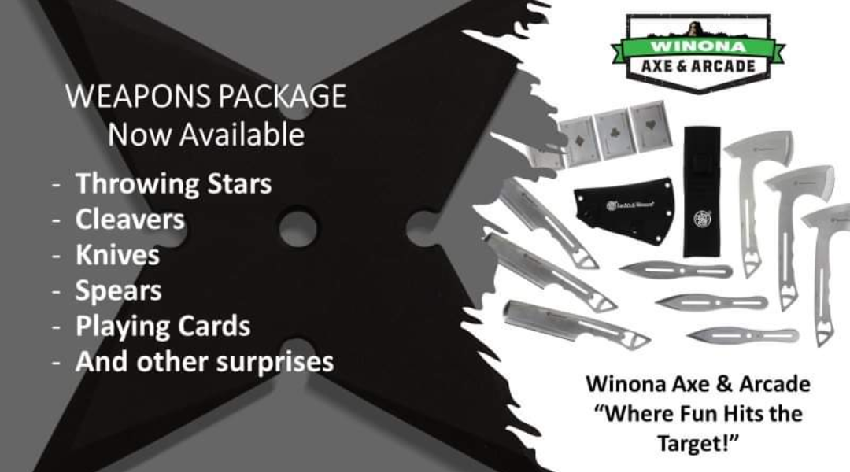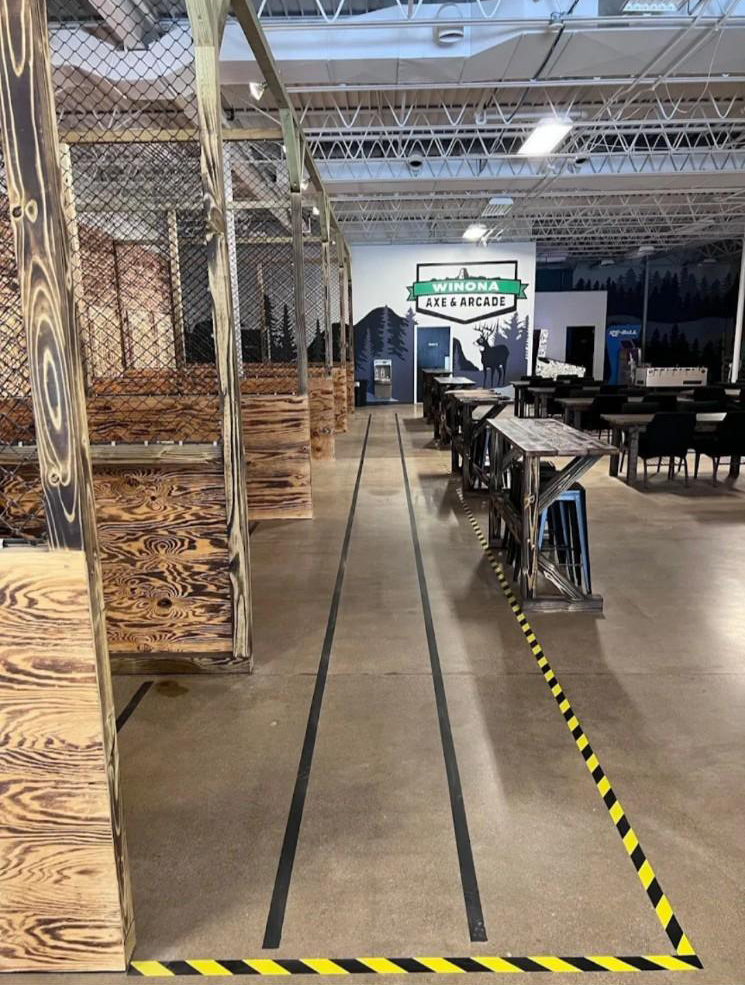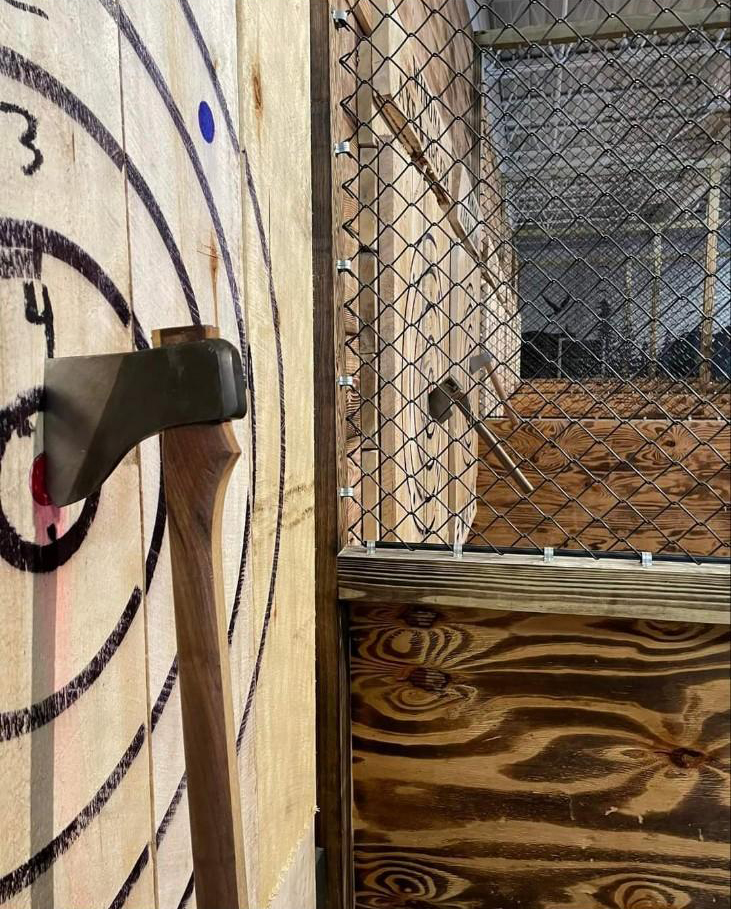 Here's some great photos from our previous Men's Skip Day.